Features
GG-40
Pizza Cono Making Machine
is a commercial type confectionery pizza machine, which is specially designed for hand-held pizza (also called egg pizza pizza, confectionery pizza, hand pizza, hand-rolled pizza) ) Machine, you can create a crazy flavored pie pizza, Ken will win the pizza pizza, Pizza Hut pizza and other confectionery pizza pizza pizza. Has a stainless steel shell with aluminum mold, the appearance of simple and generous, with food-grade pizza mold, insulation material to prevent mold sticking cone.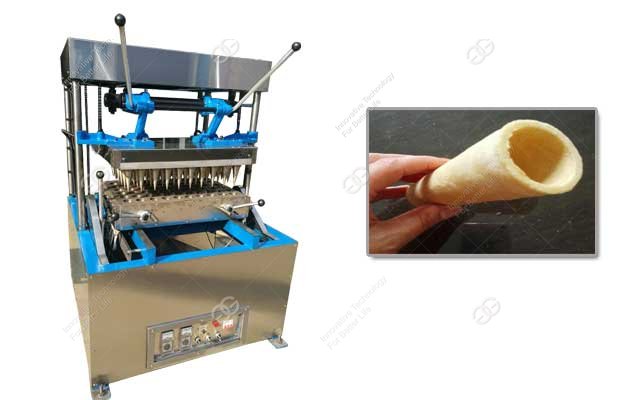 Pizza cone machine features:
According to different formulations to adjust the pizza mold mold temperature, the entire process of automatic operation, one-time production of 4 cone. Machine equipped with automatic alarm device, product quality and stability, through the CE and ISO: 9001-2008 and other international standards certification, safe and reliable, widely used restaurants, confectionery pizzeria, pizza buffet, delivery of pizza and other major catering industries.
The product is an ideal equipment for making pizza cone, suitable for use as equipment for western restaurant, bakery equipment, snack food factory equipment, casual snack equipment, tea restaurant equipment, bakery equipment, drink shop equipment
After-sales service:
First, the quality of equipment to implement "Three Guarantees", one year warranty!
Second, please read carefully before using the manual, do not violate the rules! Long-term supply of spare parts, responsible for life-long maintenance!
1. In the purchase unit in accordance with the instructions for the use of the machine under normal use and maintenance, since the date of purchase within one year of manufacturing quality problems caused by poor, and according to the timing, the factory for free repair or replacement parts .
2. During the warranty period, the following conditions will be implemented paid maintenance services;
(1) Damage that occurs due to man-made or irresistible natural phenomena;
(2) Failure or damage due to improper operation;
(3) Failure or damage due to disassembly and modification of the product.
Technical Data
| | |
| --- | --- |
| Model | GG40A |
| Capacity | 40pcs/time |
| Pizza Cone Size | Height12cm*dia.5cm*Thickness 5mm |
| Baking time | 1-2min |
| Material of Machine | Cast Iron Mould,Machine covered with carbon plate and stainless steel plate |
| Voltage | 380V |
| Power | 15-18KW |
| Dimension | 1080*800*1440mm |
| Packing Size | 1170*970*1550mm |
| Gross Weight | 680kg |
Products List
Hot Products