Rolled Sugar Cone Machine Suppliers
Rolled sugar cone machine is our company main product, as an ice cream cone machinery supplier, we can make the many kinds of cone machines for customers to choose. The machine made of the high quality stainless steel 304, it can make the different sizes cones, the smallest size of cone that the machine can make is 9 centimeters long, and the diameter is 3.8 centimeters. If you make the cone size smaller than this, we can also provide you with other machines to make this small ice cream cone.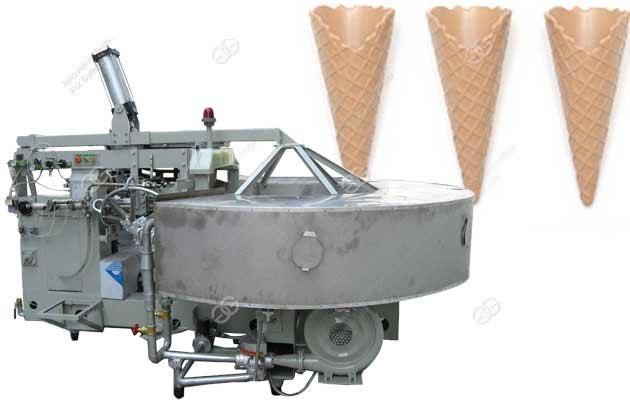 This type ice cream cone machine is different from a wafer cone machine, its manufactured products are crisp, need to roll, and the cone has a natural edge edge of peace. These are not for wafer cone, wafer cone is a little soft, don't need to roll, one time for molding, and wafer cone machine can make various shape and size of the cone, style, wide range.

Therefore, if you have the size of the ice cream cone you want to make, you can contact us. We will select the appropriate machine for you to quote you according to the information, such as picture, size and output, of the egg tube you offer.
Products List
Hot Products