Features
Egg Breaking and Separating Machine Introduction:
The machine is used to the egg shell after the remaining egg liquid from the eggshell isolated, and at the same time to the eggshell smashed to reduce volume, reduce emissions. It can automatically break the whole egg and separate the eggshell from the egg liquid automatically.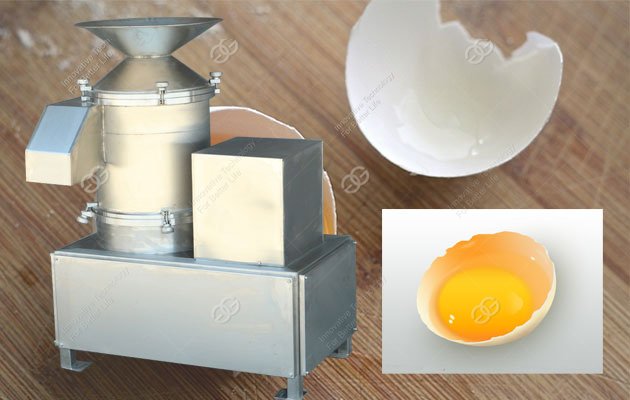 Egg Breaking Machine Features:
① adopt special centrifugal mechanism design, the material all chooses 304 stainless steel manufacture, the humanized design disassembly and disassembling is convenient, easy to clean.
② The NET uses the seam sieve structure, is higher than the flat net mechanical strength, is not easy to damage, is not easy to jam, the egg liquid filtration is good, does not have the granular impurity
③ The eggshell is automatically lifted by using a vertical stranded cage and discharged through the eggshell discharging port. In this way, only 1% of the egg shell residue, greatly increase the rate of egg-liquid collection at the same time because the eggshell was smashed, reducing the volume, to achieve the emission reduction.
④ the equipment output is big, machinable eggs 1000-20000 pieces per hour
⑤ the equipment is small in size, no need for large workshop, capital investment is small.
⑥ investment is small, the equipment and the same output of the egg machine comparison, the price is cheap.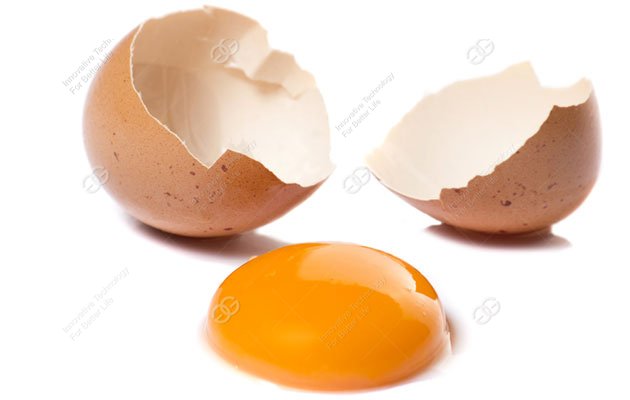 Egg Breaking and Separator Machine with vertical stranded cage self-lifting, mesh seam screen structure, only need to clean the shell eggs into the funnel, by accelerating the rotation to produce centrifugal effect, the eggs will automatically break, egg liquid and eggshell separation, from the outflow of egg liquid, eggshell from the cage lifting from the waste mouth, saving artificial, high efficiency of egg extraction. Widely used in small and medium sized food factories. The machine operation is simple and quick, the failure rate is low. The whole machine adopts stainless steel, easy disassembly and easy cleaning.
Technical Data
| | |
| --- | --- |
| Model | GGL-800 |
| Capacity | 1000-20000pcs/h |
| Power | 5.5KW, 380V 50Hz |
| Weight | 260kg |
| Dimension | 1000*600*1100mm |
Products List
Hot Products