Features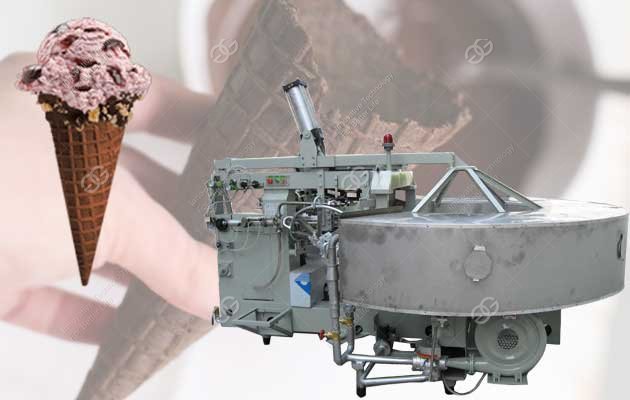 Introduction of
Chocolate Ice Cream Cone Machine
:
This cone-shaped device is often used as a refrigeration equipment for food plants, equipment for frozen food plants, etc. is an economical and practical cone equipment.
GGTT25 type automatic ice cream cone baking machine provides a container for the next process of ice cream. Place the batter on the baking pan and bake it into a cone, which is then formed, removed and collected. is the main production line equipment, superior performance, to reach the international level of similar products.
In order to meet the market demand, I produced the automatic Barrel baking machine with the following models, 25,30,36,40, working principle and the 25model are the same, are baked on the baking plate into a piece of fabric after rolling into a cone, and then stereotypes, separate.
Complete Service Of
Ice Cream Cone Baker Machine
:
Pre sale service: we will provide you with the design of the project, the process design, and the selection of your machine and equipment purchase plan. According to your special needs, we will design and manufacture products, and train technicians for you.
Sale service: accompany you to complete the acceptance of the equipment, assist in the formulation of the construction plan and detailed process.
After sale service: the company sends technical personnel to the site guidance equipment installation, debugging site and training operator
The company's products offer three packages
The warranty is one year, life-long maintenance; 24 hours receive technical consultation, provide technical diagnosis for customers; maintenance personnel quickly arrive in place after failure notification is received and troubleshooting.
Technical Data
Model
GGTT25
Voltage
380V
Power
1.5Kw
Gas consumption
4Kg/h (4.2m³/h)
Compressed air pressure
0.6MPa
Weight
3000Kg
Machine Size(mm)
3200*2700*1900
Product size(22.5degree)
caliber
42-48mm
length
100-115mm
capacity
2500pcs/h
Products List
Hot Products