Russia Ice Cream Cone Machine For New Business
Since the development and manufacture of this ice cream cone machine by our company, the company has been very popular since it has been put into the market, and people use this machine to make a profit. A few days ago, we shipped an ice-cream cone machine to Russia, and our Russian guests were already using the machine to start business.

The ice cream cone machine made of the high-quality stainless steel 304 materials, the machine is easy to operate, just one person. And it is can make the different shapes and sizes ice cream cone, you can also print the word or your logo on the cone. To achieve this result, it's very simple. We only need to change the mold. If you can provide us with the shape and size of your egg tube, we can also customize it for you. In addition, we also have a lot of models for you to choose, and you can choose the right one according to your own requirements. We can also recommend it to you.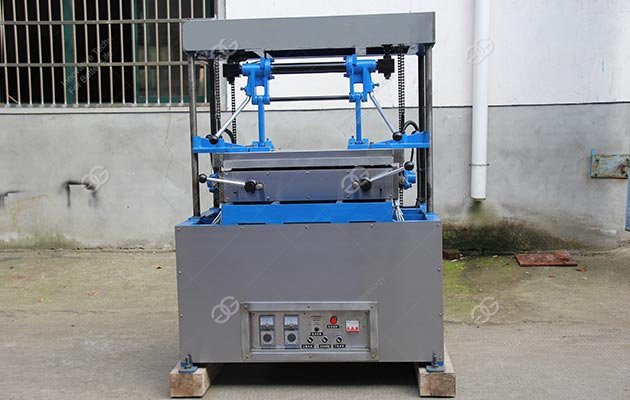 Our ice cream cone maker machine service:

1, Our Quality Guarantee Period is for one year;
2, Oversea Engineer service is available;
3, We can supply Technical Support by phone, email or video all the time.
4. We promise our customers that if there is something wrong with the product within the Guarantee Period, we will repair the products within 15 days or return money or re-produce the products with no charge.
Products List
Hot Products