How to Produce Sugar Cone?
The sugar cone is a very delicious food for us, it and ice cream is inseparable, then how to make crispy delicious ice cream cone? Here we will introduce a quick way to make the cone, first look at the video below. The sugar cone baking machine can make the cones.

In this video, we saw a device, yes, it is designed to make ice cream cone, but also the production of large, the production of egg shell handsome, crisp and delicious, clean and hygienic. This waffle cone machine has different models to meet the needs of different customers, the production of different sizes of the cone. Ice cream cone baking machine made from high-quality stainless steel, anti-corrosion, suitable for production in different environments, solid endurance. It can make flat-edged cone and natural side of the cone, according to the choice of customers, we can also customize the machine, the production of customer needs of the cone. It is the ideal equipment for making ice cream cones.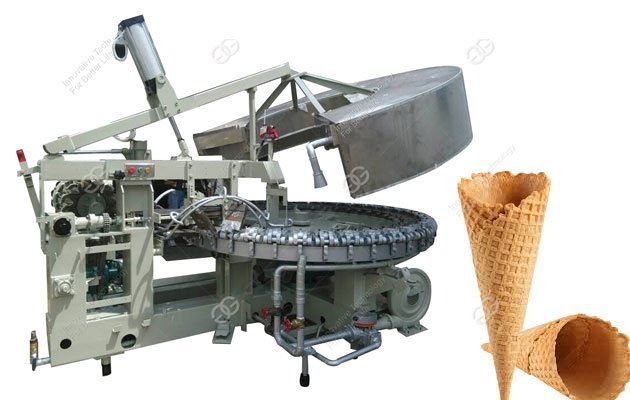 Products List
Hot Products