The Price Of Ice Cream Cone Making Machine
The price of ice cream cone making machine has always been a major concern for ice cream cone manufacturers. Generally speaking, customers will choose the suitable machine according to know the price of the ice cream cone machine and their budget. As a manufacturer of ice cream cone machine, we specializes in research and development, producing various types of ice cream cone machines to meet customer needs.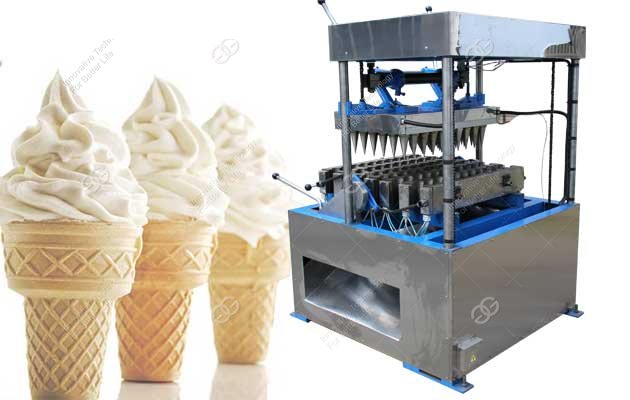 The ice cream cone machine is a wafer cone machine, the machine is made of high quality stainless steel production, solid work, corrosion. The same type of machine can match different moulds to produce ice cream cone with different shapes and sizes. The operation is simple, through the handle operation, the temperature can be controlled by itself, through the temperature control button. It is convenient and quick to make the ice cream cones, and a good appearance ice cream cones can be made in one to two minutes.

We have different styles of wafer cone making machine, and the models of machines are also different. 2, 4, 10, 12, 24, 32, 40, 60, etc., if there are customer needs, we will recommend suitable machines to customers and satisfy customers according to the products, pictures, output and size of customers. If the customer is not clear about this, it doesn't matter, we will make the corresponding plan to the customer according to the customer's budget for the customer to choose and reference. So if you want to know the more information about the cone machine, please contact with me, my email is lisa@machinehall.com, we will provide you the machine price and details.
Products List
Hot Products