Supply High-quality Pizza Cone Making Machine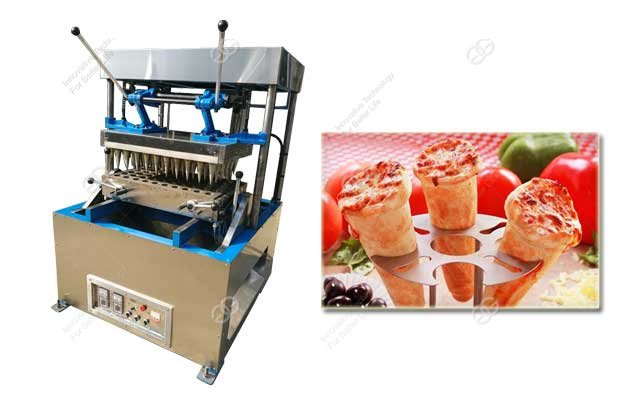 The pizza cone making machine is a commercial cone pizza machine. It is a machine specially designed for holding pizza. It can make a pizza pizza, a sweet pizza pizza, a pizza player, a sweet pizza pizza and so on. The whole stainless steel shell combined with aluminum alloy mold, the appearance is simple and generous, with the food class pizza barrel mold, insulation material can prevent the mold sticking to the egg tube. It can adjust the temperature of the upper and lower die of the barrel mould according to the different formula, manual operation, and can produce 40 or 60 pizza cones at one time. The machine is equipped with automatic alarm device. Its product quality is stable. It is certified by CE and ISO:9001-2008. It is safe and reliable. It is an ideal pizza making machine.


It is suitable for Western-style restaurant equipment, cake room equipment, leisure food factory equipment, tea restaurant equipment, bakery equipment, beverage shop equipment, coffee shop equipment, coffee shop, milk tea shop, snack bar, snack bar, Walking Street Playground, takeaway, etc. So if you are interested, please email me lisa@machinehall.com, we will provide you the machine price and details.
Products List
Hot Products